Businesswoman challenging PM's right to trigger Brexit in High Court
Businesswoman challenging PM's right to trigger Brexit in High Court
The Brexit debate will go to the High Court today with a London businesswoman leading a group challenging Theresa May's right to start the process without a vote in Parliament.
Lawyers for Gina Miller will argue the Government cannot trigger Article 50 (the mechanism for leaving the EU) unilaterally using powers which for centuries were vested in the monarchy.
:: Is denying MPs a 'hard Brexit' vote tyranny or smart politics?
Ms Miller told Sky News: "We have a parliament that is sovereign. We have a functioning democracy.
"Are we now saying that we can go back to 19th-century, 18th-century politics where governments can overrule parliaments and take away people's rights, which will happen when we leave the EU.
"For me that is a very dangerous place to go."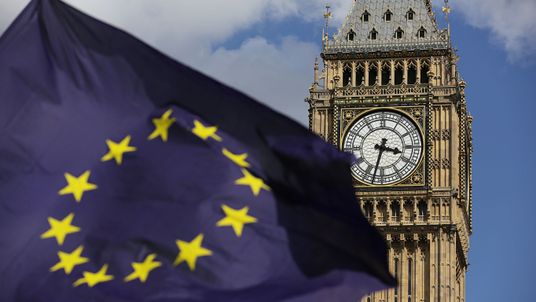 Video: Theresa May offers to accept more scrutiny of Brexit plans
Ms Miller will be joined by other concerned citizens – 'interested parties', in legal speak – and the case will pitch some of the finest legal minds in the nation against each other.
Attorney General Jeremy Wright QC will help fight the case for the Government, saying the result of the referendum has to be respected and royal prerogative means no parliamentary vote or act is needed before triggering Article 50. 
Ministers have accused those bringing the case of trying to thwart Brexit.
Conservative MP Bernard Jenkin, who is chair of the Public Administration and Constitutional Affairs Committee, argues that "treaty matters have always been done by royal prerogative", and that Article 50 is a treaty matter. 
He adds: "Among those involved in the court case are a great many people who want to frustrate the UK from leaving the European Union or maintain a half in, half out solution.
"I think they want to protract the agony and uncertainty when in fact what business wants is certainty and a clear direction. And I think that is why the Government is resisting it."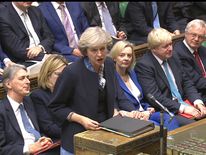 Image Caption:
:: Labour seeks answers – 170 of them – to May's Brexit plans
The case will be heard over three days at the High Court, but given its constitutional importance will almost certainly move to the Supreme Court before the end of the year.
If judges decide there must be a vote in Parliament then the possibility of MPs defying the result of the referendum is raised.
The majority of MPs campaigned to stay in the EU and they could vote to block the very start of the process which the majority of constituents backed.
The courts could make politics very difficult in the coming weeks.
Published at Wed, 12 Oct 2016 23:16:48 +0000