May meets Nissan boss for Downing St talks after Brexit demand
May meets Nissan boss for Downing St talks after Brexit demand
Nissan's boss has reflected positively on talks with Theresa May, weeks after he raised fears for the firm's manufacturing future in the UK post-Brexit.
Carlos Ghosn, who rolled into Downing St in a Sunderland-built Qashqai, threatened at the Paris Motor Show that the Japanese company could withhold investment at the plant without guarantees of compensation for Brexit-related costs.
It prompted rival Jaguar Land Rover to say it would move to secure a similar deal to ensure a level playing field if the industry faced higher trade tariffs.
Both firms account for almost two-thirds of the UK's car manufacturing output – a current success story for the economy with the vast majority of vehicles made for export.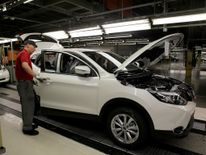 Image Caption:
Following the talks with the prime minister, Mr Ghosn said he was "confident the Government will continue to ensure the UK remains a competitive place to do business."
The PM said: "I am confident we will achieve the best deal for Britain and the Government will engage closely with employers and investors as part of our work to create a global Britain.
"This government is committed to creating and supporting the right conditions for the automotive industry to go from strength to strength in the UK, now and into the future.
"That's why I was pleased to have met with Mr Ghosn today to discuss our shared belief that Britain remains an outward-looking, world-leading nation in which to do business.
"We will continue to work with Nissan as we develop the environment for competitiveness of the automotive industry here in the UK to ensure its success."
The industry fears that while a cheaper pound may make their goods more attractive to foreign buyers, an exit from the single market and the prospect of trade tariffs will add to their costs.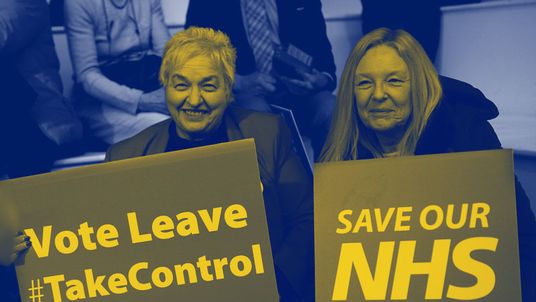 Video: No Regrets: Sunderland Still Backs Brexit
Mr Ghosen said last month: "Important investment decisions will not be made in the dark".
"If I need to make an investment in the next few months and I can't wait until the end of Brexit, then I have to make a deal with the UK Government.
"You can have commitments of compensation in case you have something negative. 
"If there are tax barriers being established on cars, you have to have a commitment for car-makers who export to Europe that there is some kind of compensation."
The Sunderland plant's 6,700 workers turn out Juke, Qashqai and Leaf models and it is understood Nissan is due to decide by the end of the year where it will build its next Qashqai.
The company had expressed concern about the prospect of a Leave vote in the run-up to the EU referendum.
However, a majority of voters in Sunderland backed Brexit.
Published at Fri, 14 Oct 2016 13:22:34 +0000