Queen Elizabeth II and Prince Charles to lose £1m in EU funding
Queen Elizabeth II and Prince Charles to lose £1m in EU funding
The impact of Brexit has reached the Royal Family, with the Queen reportedly facing a million pound black hole in her estates' finances, due to the impending loss of European Union (EU) farming subsidies.
Sandringham Estate, the Queen's Norfolk retreat, will lose £700,000 a year (£1.22m), while the family's farms near Windsor Castle will face a £300,000 cut.
Prince Charles, heir to the throne, is also facing a funding cut of £100,000 a year to his estates, alongside The Crown Estate, an independent company which manages the royal's lands.
Estates and country houses throughout Britain currently benefit from funding through the EU's Common Agricultural Policy – the EU's system of rural support.
In the run-up to June's Brexit referendum, Leave campaigners highlighted the policy as one of the laws that supposedly impinged upon British sovereignty by enforcing blanket regulations across member states. However, the CAP also provides between £2.4bn-£3bn in subsidies for farmers and other landowners.
A source close to Buckingham Palace told The Telegraph there had been "concerns" since before the EU referendum about the impact of losing the grants.
Although royal aides were not "throwing their hands in the air in despair" there remained "anxiety" about how the grants will be sustained.
"I don't think it was a budget-busting concern, it wasn't something people were losing sleep over. But it was something people were conscious of as a post-referendum impact," the source said. "I think that they were interested to see what the government's view was on what the replacement mechanism would be for the CAP domestically."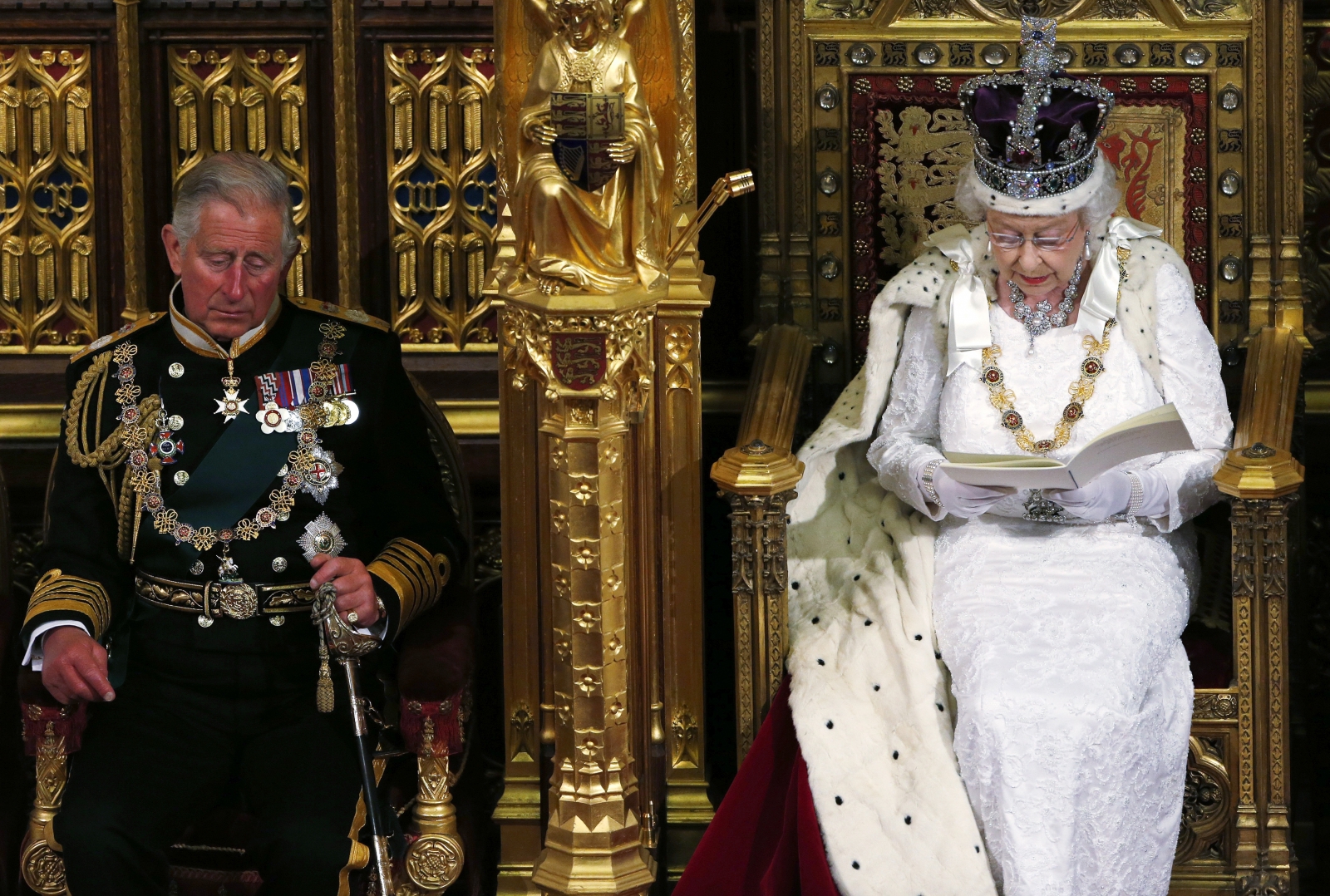 Queen Elizabeth sits with Prince Charles as she delivers her speech in the House of Lords, during the State Opening of ParliamentReuters/Suzanne Plunkett
The insider revealed that the Keeper of the Privy Purse, responsible for looking after the Queen's finances, would be looking to meet with government figures to seek assurances over funding. Ministers have currently only guaranteed payments to the farming community until 2020.
Brexit backers insist that leaving the common policy would not impact the farming community, because of the £8.5bn a year which will theoretically saved from the UK leaving the EU and halting its contribution to the bloc.
Sir Gerald, a Tory former defence minister who supported Brexit, said: "We must reassure the recipients – whether it's Her Majesty or farmers – that they will continue to benefit from the current arrangements."
"What Brexit does is to give the United Kingdom the chance to fashion a farm price support mechanism designed exclusively for the benefit of British farmers."
A Buckingham Palace spokesman said: "Subsidies are open to all farmers; and like others with agricultural interests, subsidies are received on The Queen's private estates.
"We would not comment beyond the detail that is already in the public domain as a matter of record."
Published at Sun, 23 Oct 2016 10:38:53 +0000