Bankers fear politics beats economics on Brexit
Bankers fear politics beats economics on Brexit
Bankers are worried that their fears over Brexit's economic impact are being ignored by the UK's political leaders.
Some of those in the sector say their warnings against a 'hard' Brexit, and the loss of single market membership, are not being taken seriously or, worse, being seen as undermining the Government's message that Britain can thrive outside the EU.
Ronald Kent of the British Bankers' Association told Reuters: "It's almost as if we were back in the 1940s and we were looking for fifth columnists all over the place because people are trying to do Britain down."
The term "fifth column" refers to a group of people acting secretly against the state to assist an outside enemy.
His warning come a day after the association's head Anthony Browne said the public and political debate was "taking us in the wrong direction", adding a warning that many of the big banks were preparing to move out of the UK.
But Mr Browne also said: "London will survive as a global financial centre.
"Finance is inventive and will find a way through."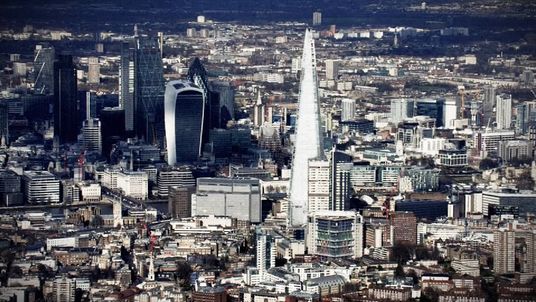 Video: London Mayor: 'Hard Brexit' would leave City of London on cliff-edge
A major part of the banks' lobbying has included the need to retain passporting, which enables banks to trade seamlessly across the European single market without the need for licences in individual countries.
However, some government officials have said that the importance of passporting could be overstated.
:: What is passporting and why is it important?
Financial services minister Simon Kirby told a parliamentary committee last week that some of the passports are "redundant or unused", adding that "getting to a situation where you can assess the impact is not quite as straightforward as you think".
Video: What's the difference between Hard and Soft Brexit?
The financial industry generates about a tenth of national economic output, paying between £60bn and £67bn in taxes and standing to lose up to £38bn in revenue under a hard Brexit, according a report commissioned by industry group TheCityUK.
But it is still the subject of lingering anger over its role in the financial crisis and one banker told Reuters that there had been a "sea change" in how banks were viewed by the Government.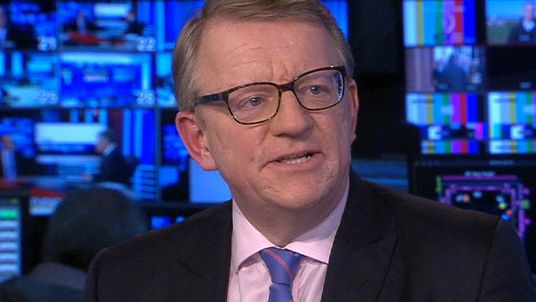 Video: Banks want guidance for 'hard' Brexit
Also, after the financial crisis some banks threatened to move overseas because of higher taxes and regulation.
There may be a sense among some officials that – just like then – the threat to go will not be followed through. But one banker who has held talks with government officials told Reuters: "The Government is underestimating the impact this time."
Conservative Party MP Jacob Rees-Mogg said: "Bank lobbyists are going down the wrong route on Brexit.
"They just seem to be whining.
"They don't like the fact that they've been overruled by the people who voted."
Video: 10 Oct: David Davis on the next steps towards Brexit
A Government spokesman said "large numbers of officials" are considering a range of potential impacts on financial services and other sectors.
He added: "We are determined to maintain the City's leading position as one of the key centres of global finance as we make a success out of Brexit."
Published at Mon, 24 Oct 2016 10:32:29 +0000